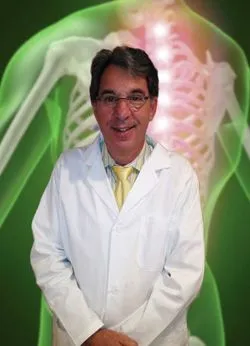 Dr. Martin Grossman, D.C.
Dr. Martin Grossman is dedicated to helping you achieve your wellness objectives using the skills obtained from 38 years in private practice.
Dr. Grossman was born and raised in the Bronx. During high school he moved into Manhattan on the Upper East Side. He attended Fairleigh Dickenson College in Teaneck, NJ. He graduated in 1978 from New York Chiropractic College in Long Island, opened his first office in Coral Gables, Florida in 1979.
In 1983 he became certified by the State of Florida to perform Acupuncture, that enabled him to treat a wide range of health problems, maintaining a special interest in pain management.
In middle 2008 Dr. Martin Grossman relocated to his new office at 2780 Douglas Road (S.W. 37 Ave.).
TECHNIQUES
Dr. Martin Grossman performs a variety of gentle techniques. These include the adjusting of the spinal column with his hands and or via instruments. He prefers the use of his hands because it is more gentle and specific. Additionally he uses various electronic machines to relax muscle spasms, reduce inflammation, increase circulation! Which results in healing.
He has a Cox Table, which is effective for the treatment of disc related problems.
"Pinched nerves, pain, and muscle spasms will respond better to my care as a chiropractor. I often use moist heat, electric muscle stimulation, inter-segmental traction, gentle massage and acupuncture to help the healing/repair process thus proving you with relief."
Dr. Martin Grossman is happily married for 27 years with two adult children that both live in Austin Texas. Dr. Grossman is a master dog trainer. Presently has a 100 lb Standard Poodle. He reads all the labels of the food he buys. He will not eat food cooked in a microwave.
He enjoys cooking, eating and driving.